News & Events
AHEM Needs You!
Your skills, expertise, and helping hands!
At a recent board meeting, we talked about our need for volunteers. AHEM is staffed by a small handful of currently homeschooling or formerly homeschooling parents. The youngest of our children is 16, and the oldest has kids of her own. To stay viable, we need young families with skin in the game who care about keeping independent homeschooling as an educational option to step up and help out if Massachusetts homeschoolers are to keep the right to homeschool the way they want to homeschool. Several virtual opportunities are available - read on.
Upcoming VIRTUAL Events
Tuesday November 17, 2020
Homeschooling How-To
6:30 – 7:30 pm
Virtual – Hosted by Nevins Memorial Library, Methuen
Are you thinking about homeschooling your kids? Do you already homeschool and would like helpful hints and resource ideas? Join us for a "Zoomed" panel discussion with local experts and practitioners (including Milva McDonald from AHEM). Includes a Q&A to address your queries and insights.
Space is limited; preregistration required.
Register online.


Tuesday November 19, 2020
Homeschooling How-To
7:00 – 8:00 pm
Virtual – Hosted by Reading Public Library
Join parents and educators at a virtual info session for new and temporary homeschoolers led by Stephanie Griego from Advocates for Home Education in Massachusetts.
Space is limited; preregistration required.
Register online.
Meet the Pfordresher Family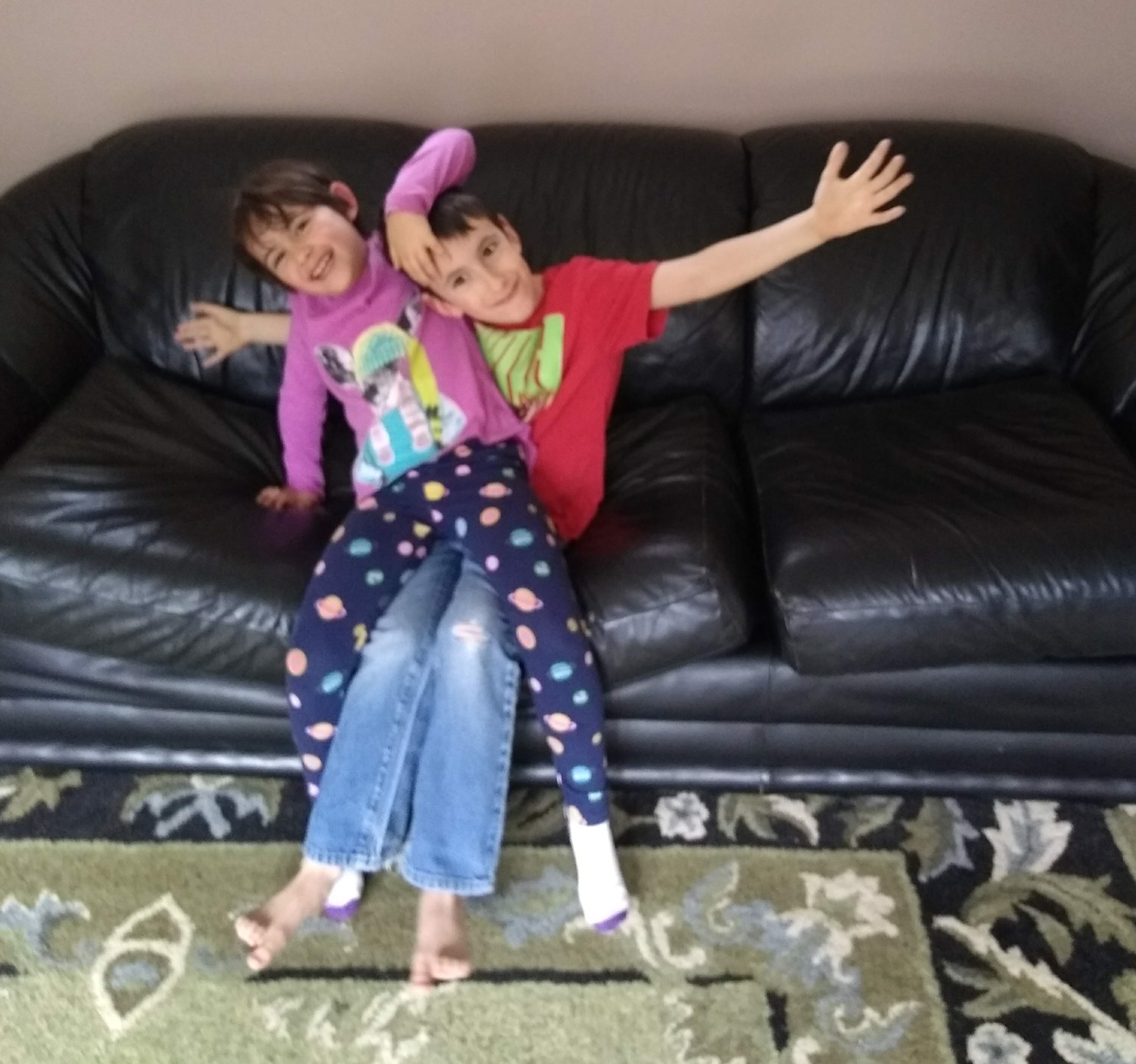 By Julie Pfordresher
I had never considered homeschool as an education choice when I had my firstborn, Graham. I had been a high school chemistry teacher with a high school math teacher for a mom, a high school physics teacher for a dad, and a high school English teacher for a sister. Public education was in my blood. But then my son went to preschool. Read more.
Meet Massachusetts Homeschoolers: The Benninga Family
By Pauline Benninga
I didn't consider that a path outside of traditional public school even existed until my third and youngest child was in kindergarten. It was clear that she was unhappy in school to a degree that my two older boys hadn't experienced. True, neither of them had particularly enjoyed their early school years, but they hadn't regularly burst into tears during morning meeting, occasionally begged to skip school for the day, or retreated into sullen silence once home. Something was wrong with the relationship between my daughter and public school. At that time, though, I had never thought about possibilities other than public school. So instead, I focused on trying to fix the "problem." Read more.
Meet Massachusetts Homeschoolers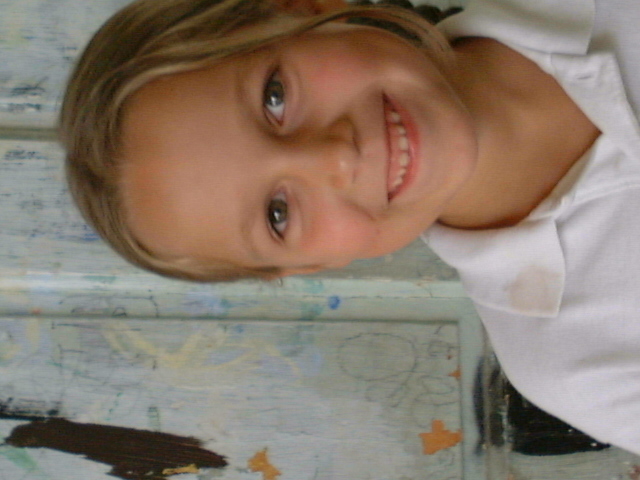 We want to hear your story.
We've had great feedback about our Meet Massachusetts Homeschoolers series. Especially these days where hanging out and getting to know one another has become difficult, these windows into learning about and from each other, our similarities and differences, matter.  
We'd love to publish more pieces that introduce Massachusetts homeschoolers to each other. Read more.
Easy As Pie
— idiom.
easy as pie Informal.
Capable of being accomplished or done with no difficulty.
For 17 years AHEM has been tracking trends and hot spots across Massachusetts with our Questionnaire on Homeschooling Policy and Practice. The data we gather gives us firsthand knowledge of how schools are (or aren't!) implementing policy. That knowledge directly helps us help you to maintain homeschooling as the valuable educational option it is in Massachusetts. It provides us with a historical view of homeschool climate, and alerts us to possibly troubling practices. It also helps us counsel individual homeschoolers as we have the knowledge of others' experiences to refer to. Read more, or just anonymously complete the online AHEM Questionnaire on Massachusetts Homeschool Policy and Practice!
Meet Massachusetts Homeschoolers: Tanny's Tale
By Varisara Gerjarusak
A rising high school junior, about six-feet tall, fiddles with the automatic water pump attached to the top of a three-gallon plastic water dispenser sitting on the kitchen counter. The dispenser has a long, thin, flexible plastic tube that's meant to be submerged in the water.  When the button is pressed, the tube sucks the water upward, and the water flows through the stainless steel spout and fills a cup in no time. I can see the water level in the three-gallon container is only a few inches high, and the plastic tube curls up, its end tipping above the water level. The boy keeps pressing the button, only to hear a strange gurgling sound. A tiny bit of water flows out of the container. With about a quarter of his water bottle filled, he shrugs, and walks away.  Read more.
HANDLING IT OURSELVES
By Shay Seaborne of Virginia; adapted for Massachusetts homeschoolers by Milva McDonald
New homeschoolers understandably worry about meeting local requirements and interacting with superintendents. Even veterans may feel intimidated by the presumed authority of the school officials with whom they necessarily have contact. This apparently was the case with an experienced homeschooling mom who called me in mid-July, wanting to know whether I had already asked permission to homeschool this year. Shocked at hearing that term from a seasoned homeschooler, I uttered the refrain I repeat on discussion lists, via email, over the phone, and in person: We are not asking permission to homeschool; we are notifying the superintendent that we are homeschooling.1 Read more.
Excessive Documentation
If you haven't responded to the AHEM Questionnaire on Homeschooling Policy and Practice yet, now's the time! We recently added a question about excessive documentation. Some schools are asking for "proof of residency" and "proof of identity." A very small number of schools have done that for a while, but most have not. We want to see if it is becoming more widespread this year. Read more, or just anonymously complete the online AHEM Questionnaire on Massachusetts Homeschool Policy and Practice!
Help Getting Started Homeschooling
The AHEM website has everything you need to get started homeschooling.
The first step to start officially homeschooling in Massachusetts is to submit an education plan to your local school superintendent or school committee. We suggest submitting your education plan a couple of weeks before school starts if you can, but you can remove a child from school at any time during the year. And remember, get a receipt. Read more.
Upcoming Virtual Events
Wednesday, September 2, 2020
Nuts and Bolts of Homeschooling
6:30 – 8:00 pm
Virtual – Hosted by AHEM via Zoom
Space is limited; preregistration required.
Register online.
AHEM Education Plan Form
Even though forms are not required, some schools find that forms make their lives easier, and so they ask homeschoolers to use them. Sometimes, forms created by the school district contain extralegal requests. To deal with this, homeschoolers can simply cross out the extralegal requests, or just submit an education plan instead of the form. Read more.
UPCOMING EVENTS
Wednesday, August 5, 2020
Nuts and Bolts of Homeschooling in Massachusetts
6:30 – 8 pm
Virtual – Hosted by AHEM via ZoomV
Space is limited; preregistration required.
Register online.
Click here to see more events.
Hybrid Homeschooling
The term hybrid homeschooling is being bandied about a lot this summer, one idea being that someone can homeschool but drop their child off at some kind of program for one or two days a week, or more. Other definitions might be homeschooling while taking some classes at the local public school, joining a coop, or using accredited online programs while homeschooling. Read more.
UPCOMING EVENTS
Wednesday, July 22, 2020
Getting Started Homeschooling - FULL
6:30 – 8 pm
Virtual – Hosted by Robbins Library, Arlington, MA
Space is limited; preregistration required.
Register online.
Click here to see more events.
Meet Massachusetts Homeschoolers: Isabella Watkins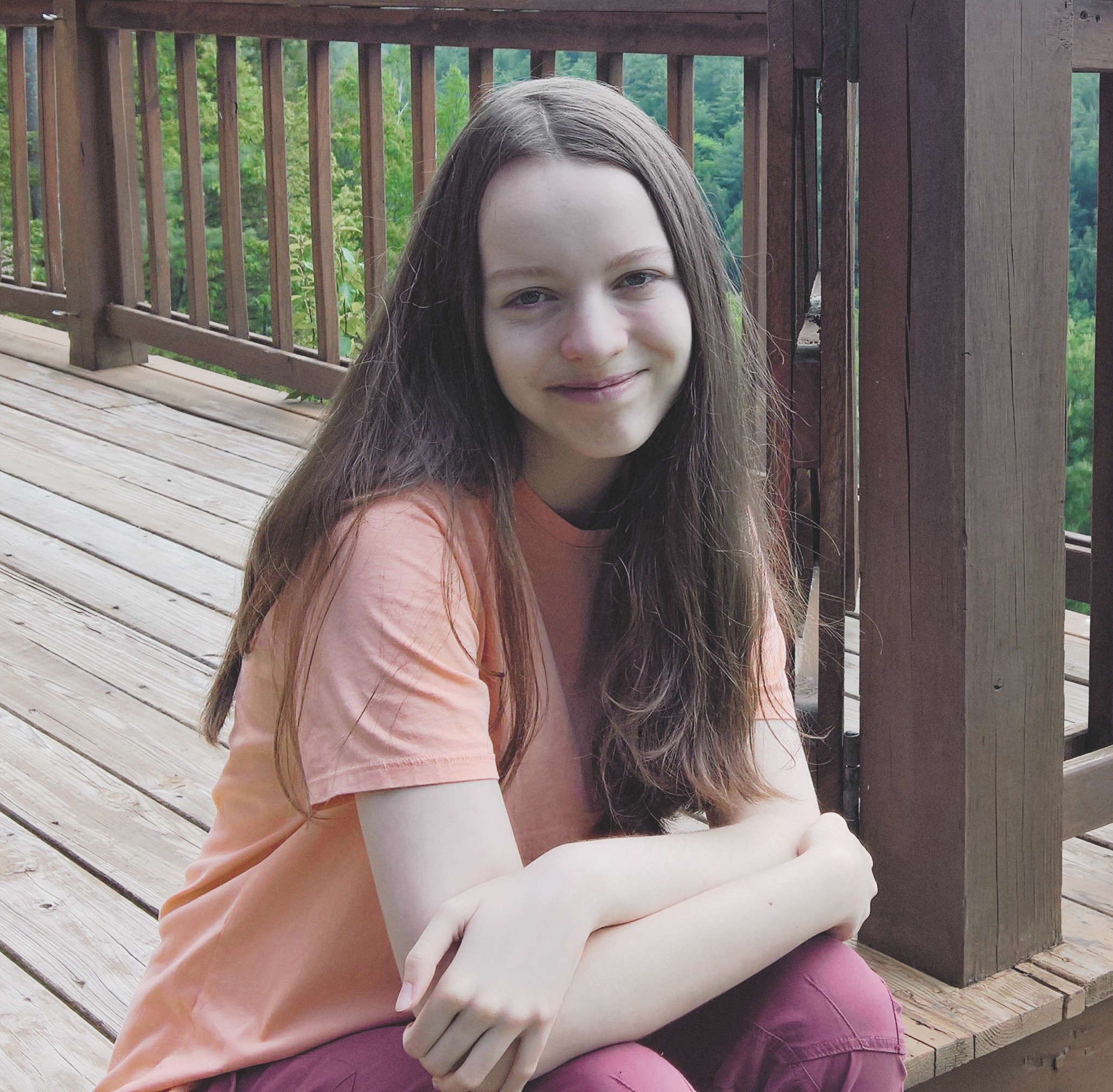 By Isabella Watkins
My parents and I only intended to homeschool while I was in fifth grade, then I would go back to my old school for sixth, seventh, and eighth grades.
On the first day of fifth grade, I woke up at around eight in the morning, made teacher nametags for my parents and a student one for myself, and sat down at the table in my room with every intention of recreating the school environment. This routine lasted about four or five days, until my parents surprised me with the question: What would you like to do today? Read more.
Legislative Update
Bills regarding vaccination
Update on use of term home school in bills regarding vaccination
S.2763 - New draft of S.2359 AN ACT PROMOTING COMMUNITY IMMUNITY by Rebecca L. Rausch
H.4784 - New draft of H.4096 AN ACT PROMOTING COMMUNITY IMMUNITY by Paul J. Donato, Rebecca L. Rausch
Both bills have been amended to include the following language in section 238 of Chapter 111 [Public Health] of the General Laws: Read more.
Meet Massachusetts Homeschoolers: The Kern Family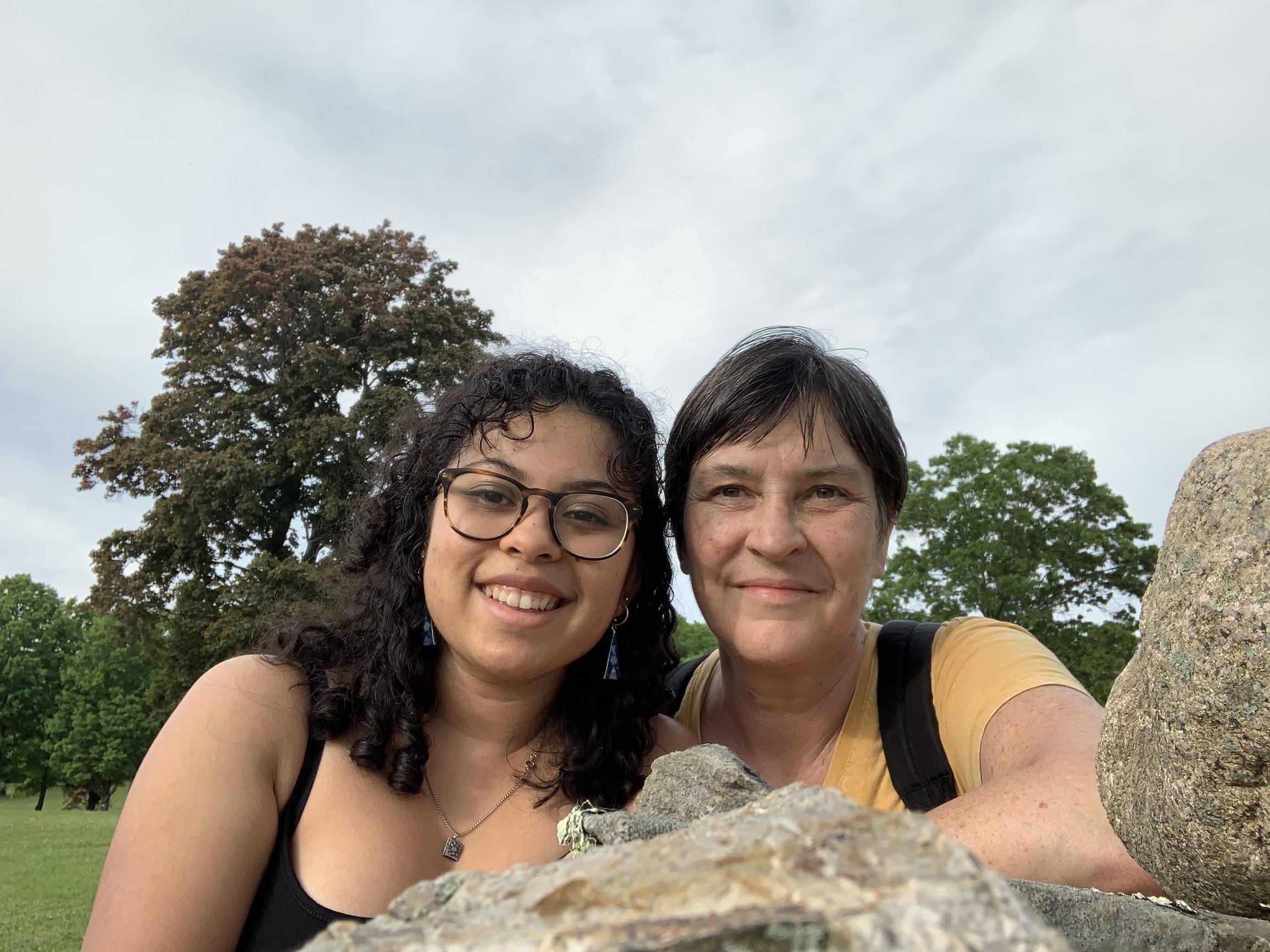 LIFE SCHOOLING
By Anne Kern
In the late summer of 2018—with excitement and some trepidation—I drove out to western Massachusetts with my homeschooled daughter Jamila and watched her begin her college career. Had homeschooling prepared her well enough? Was she as academically fit as the schooled students? Was this the end of homeschooling? Read more.
Student Charlie Cards
The MBTA issues student fare media to middle school and high school aged homeschoolers for use on the MBTA system. In August, they will be issuing student Charlie Cards for the 2020-2021 Academic School Year. Read more.
Meet Massachusetts Homeschoolers: Jordan Kammeyer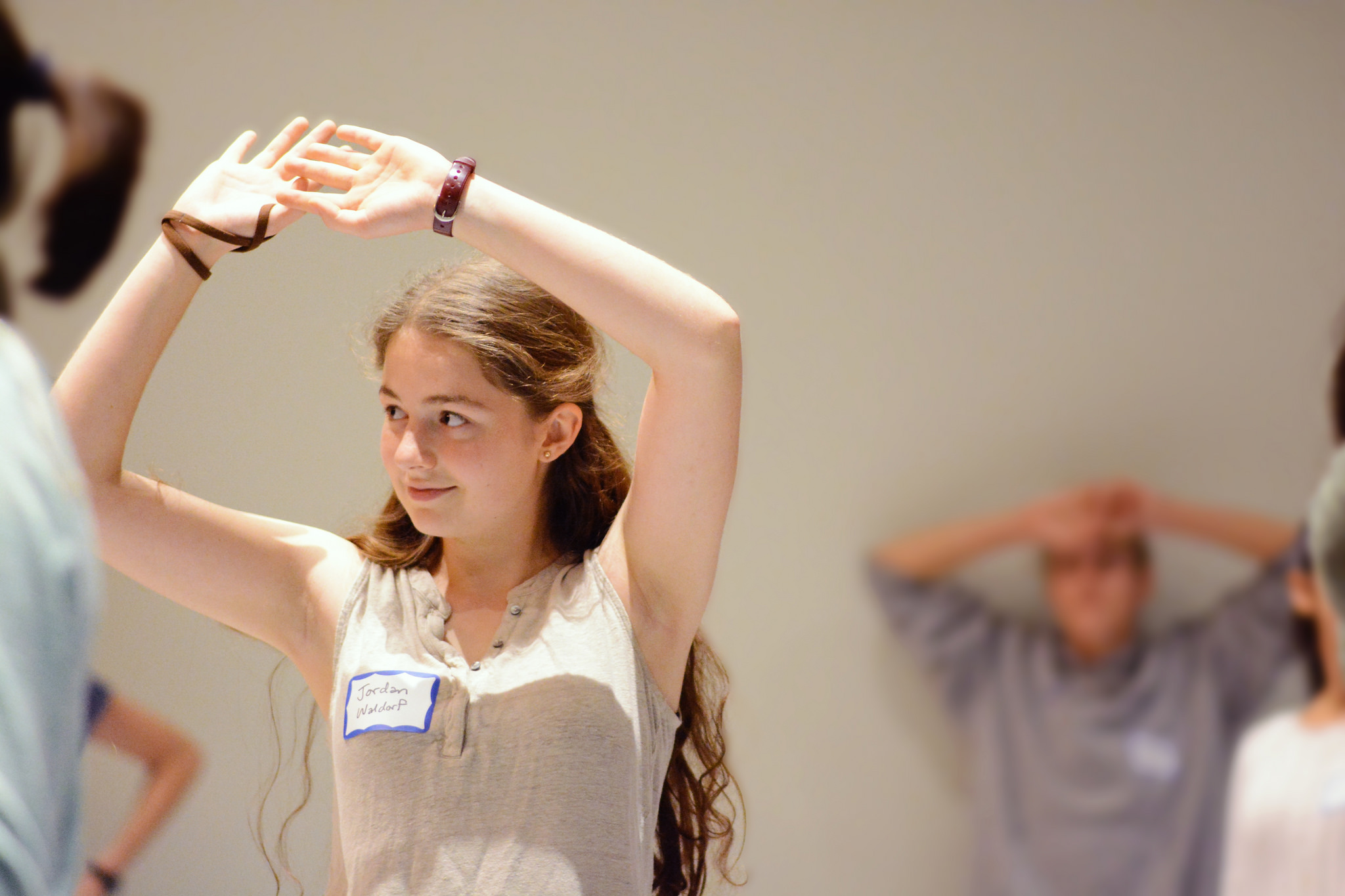 By Jordan Kammeyer
Why would a straight-A student who loved school decide to leave it after ninth grade?
My name is Jordan, and I am a 17-year-old high school senior. I am the oldest of five children, and I live on a two-acre homestead in the Berkshires of Massachusetts. Here we have raised chickens, sheep, rabbits, and pigs, and have been homeschooling for the past several years. Read more.
LEGISLATIVE UPDATE - JUNE 2020
Our Massachusetts Legislature began its 191st session on January 2, 2019. Below is a summary of bills filed this session that AHEM is following. At this time no action needs to be taken on any of these bills. Read more.
Meet Massachusetts Homeschoolers: The Yeracaris Family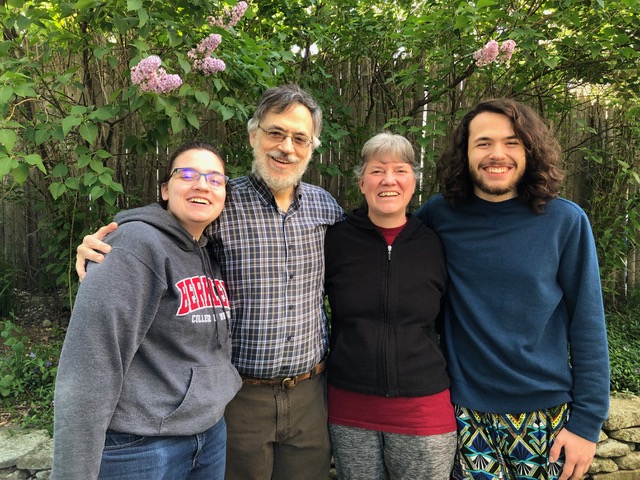 Reflections on a Homeschooling Adventure
By Janet Yeracaris
When my husband and I got married, we bought a house in a town with excellent schools, fully intending to have our kids educated by the public system. By the time we had two actual children, and I was seeing how they were growing and learning, how creative and quick and inventive they could be, I thought, We'll see how this school thing goes. I knew that most schools, regardless of how well funded, are very box-like, and there is a great deal of fitting-in that must be done to be successful in that environment. Sure enough, as each of them started elementary school, it became clear to me that they were likely to thrive being cut loose to learn in their own time and in their own way. I already knew other homeschoolers, and the leap to a home-based education was not a big one. We left the box behind and set off for adventure. Read more.
Meet Massachusetts Homeschoolers: The Blessed Family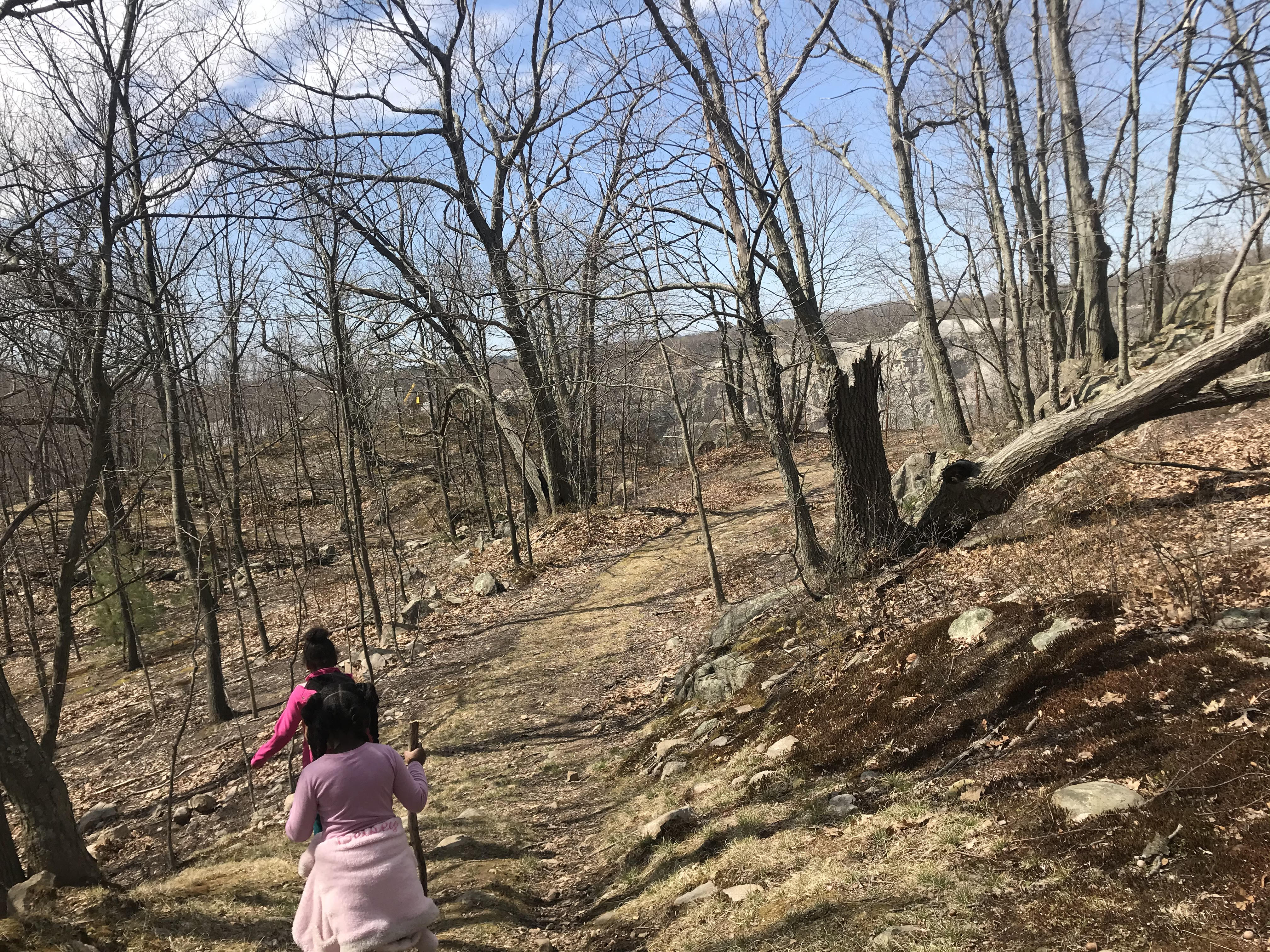 By DommiesBlessed
"Where's the schooling? Where's the structure?"
I could feel my throat tightening as my husband and father to our three girls asked me what seemed to be rhetorical questions. Why can't he see that our children are happy, healthy, and brilliant? Has he read their monthly progress notes where I document their growth? Has he asked them what they are most proud of this week? What's wrong with them playing with their dolls, studying on YouTube, gaming on Roblox, and building on Minecraft? Read more.
Meet Massachusetts Homeschoolers: The Rubin Family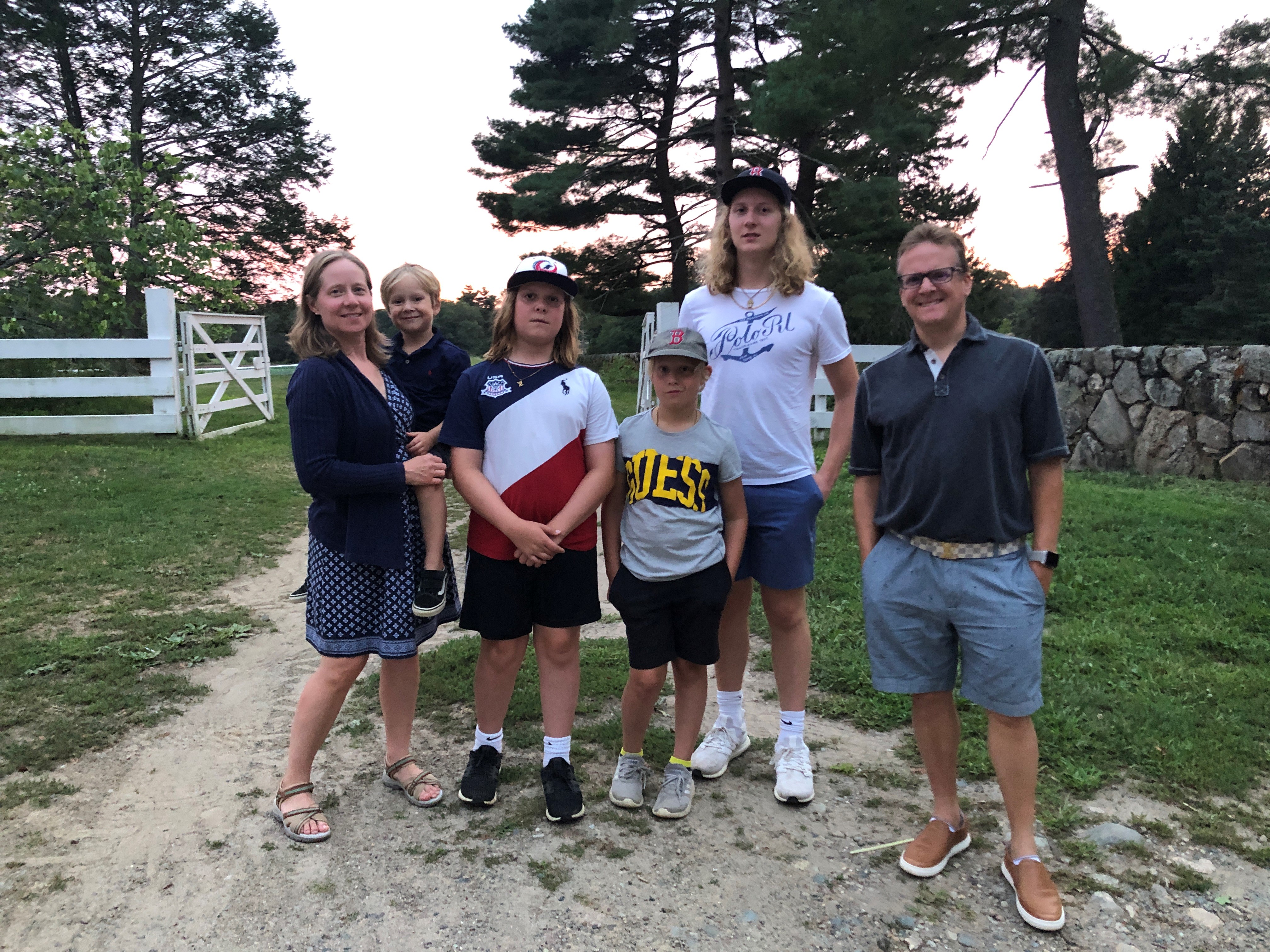 By Robin Rubin
The first time I heard anyone mention homeschooling was when I was pregnant with my first child, back in 2003. During a pre-natal exercise class, one of the mothers mentioned that her family was going to be attending a homeschooling conference soon (her older child was around 5 years old). Intrigued, I asked her why they were homeschooling. She said because they did not want to rush childhood. I thought that was interesting, and it turned out to be a comment I would never forget. Read more.
Yum: A Bite-Sized and Nourishing Homeschooling Strategy for All Ages
By Sophia Sayigh
Are you struggling with the kids home full-time since schools closed, or were already homeschooling but are feeling the effects of being cooped up without the usual access to the whole wide world? Everyone, school families and homeschoolers alike, are feeling the strain of not being able to get together with friends and loved ones. To you I offer this strategy to reset life at home under the stay-at-home advisory. Read more.
Meet Massachusetts Homeschoolers: The Perez Family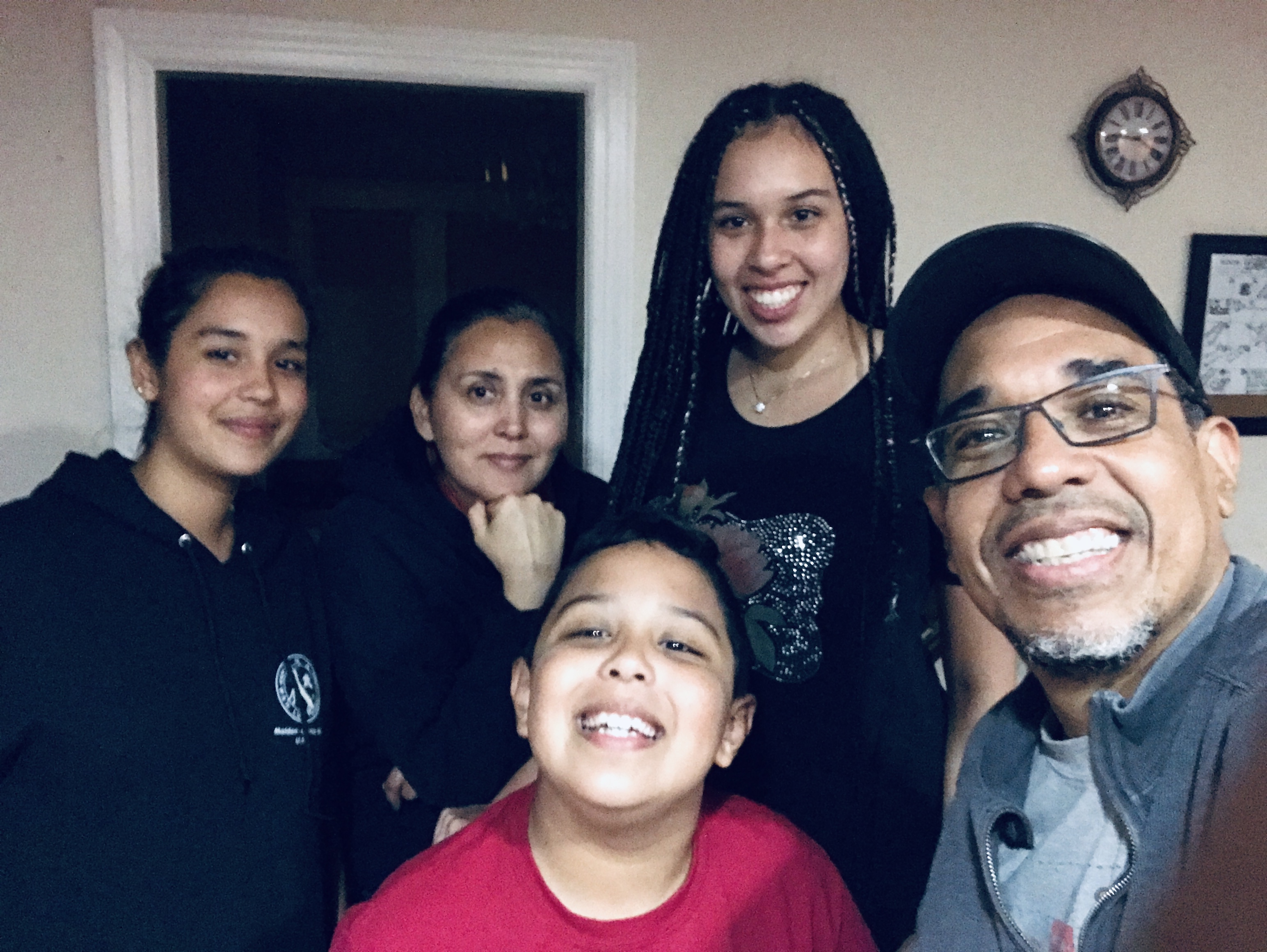 By Patricia Zarate Perez
With almost 60 million Latin@s living in the United States, it is very possible one such family is homeschooling in Massachusetts. Los Perez, with mother Patricia from Chile, father Danilo from Panama, and children Daniela (16), Carolina (14), and Danilo Andres (9) have lived in a liminal space for decades. In the intersection of the LatinX immigrant community, the academic circles of Boston, and the musical world of Berklee College, homeschooling is at the core of our values. Read more.
HOME WITH KIDS IN THE TIME OF COVID-19
Maybe you have subscribed to our list or are visiting our website because you have unexpectedly found yourself at home all day with your kids. You may have seen some blog posts and articles with suggestions for how to manage having kids around all day. I know I have. Some pressure parents to impose school-like schedules on kids so that kids won't fall behind. Here I have tried to draw on the wisdom of practicing homeschoolers in these difficult times. Trying to recreate school at home can be stressful. And goodness knows, none of us need more stress in our lives right now. So here is a short list of tips for being around your kids 24/7 that have been successful strategies for many a homeschooling family. Read more.
Volunteer Opportunities
AHEM needs your skills, expertise, and helping hands!
Library Survey
Got 5 minutes? Help us prepare for the MLA conference by responding to this questionnaire about homeschoolers and libraries by April 15, 2020.
Find out about other opportunities to help out.
Behind the Scenes at AHEM: Meet Melissa
Melissa Monaghan lives in Arlington with her family. She homeschooled her two children from preschool through high school and loved learning alongside her children, exploring their interests, and seeing them pursue their passions. Read more.
Getting Started Homeschooling
Posted: January 2, 2020
Saturday, January 11, 2020, 10:30 am - noon
Whether you are actively considering home education or are just curious about how it is done, you are invited to attend Getting Started Homeschooling. The free program will be held in the Fels Community Room of the Pearle L. Crawford Library, 40 Schofield Ave, Dudley, MA on Saturday, January 11, 10:30 am – noon (snow date January 25, 2020).
Topics to be covered include an overview of homeschooling, getting started, methods, resources, and homeschooling support. Informational handouts will be available and there will be time for questions and discussion.
The program will be presented by Sophia Sayigh. Sophia is a co-founder of Advocates for Home Education in Massachusetts, Inc., a non-profit 501(c)(3) charitable educational organization that gathers and disseminates information about homeschooling in Massachusetts through education, advocacy, and events. She is also the author of a fictional book featuring homeschoolers, Unschoolers.
Admission is free, but preregistration is suggested. Preregister here.
Space is limited and spots are allotted on a first come, first served basis.
Please respect AHEM's mission to empower individuals through education by not soliciting for your business at this event.